Diana Quinn & Mike Woods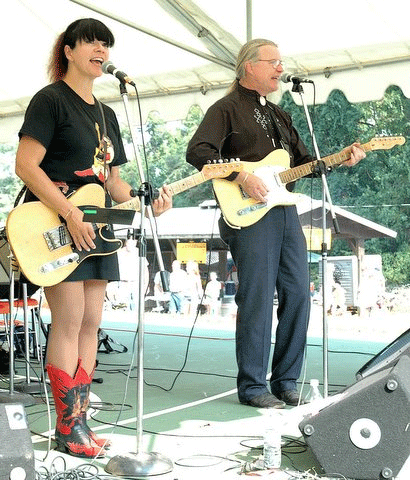 Acoustic/Rock Duo
AT A GLANCE
Award-winning musicians from the Washington DC area
Repertoire includes standards, classic country, rockabilly, and 50s and 60s rock
Witty original songs with top-notch musicianship and exquisite harmony
Leaders of retro country band Honky Tonk Confidential and 60s Girl Group band The Fabulettes
Songs in continuous rotation on XM Satellite Radio
"That's Nats" is played on sports radio and television sports stations & RFK Stadium
"Nolan Ryan" performed by symphony orchestras throughout the US as part of a special American Baseball program
Performed at the Kennedy Center, Washington Monument on the 4th of July, Barns of Wolf Trap, Birchmere, Carter Barron, the Strathmore, Maryland Seafood Festival, Washington Folk Festival and many other venues
Discography includes three CDs and songs on a dozen other albums.
WAMMIE (Washington Area Musicians Association) -award winners, including Roots Rock/Pop Vocalist, Country Vocalist, Rock Musician, Country Album of the Year, and Album of the Year.
Who Gets the Fruitcake This Year? and Live at the Strathmore to be released in October, 2006
Diana Quinn
diana @ muddypaws.com
1203 East Capitol St., S.E.
Washington , D.C. 20003-1440
800-893-7254